Mobile Application Development
Assisting in the Technology Revolution
80% usage of Internet on mobiles
89% of time spent on media is through mobile apps
76% growth in the mobile app usage
Thousands of apps being downloaded each day
Wins the client with a competitive edge
Increases business prospectives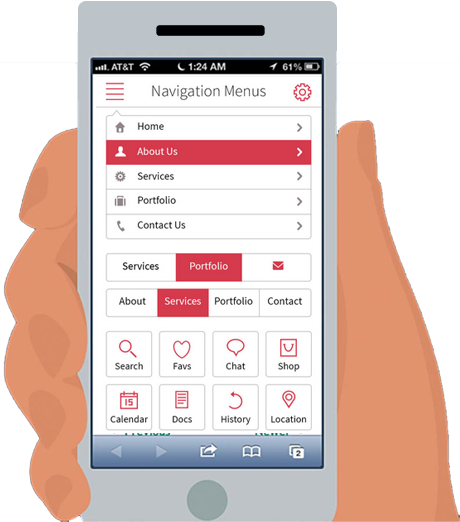 Mobile Application Development
With increased usage of internet on mobiles, the need for applications is increasing to perform several tasks. We believe in developing cost effective and advanced mobile apps that can run smoothly across varied platforms.
Our skilled professionals cater to all your mobile app needs. Keeping in mind your requirements, we develop mobile apps for all kinds of operating systems, Windows, Android, Symbian, Blackberry, iPhone or J2ME.
Development process followed by our experts
Thorough analysis of the market trends
Detailing the requirements of the client
Creating the design blueprints
Bringing the designs to life through development
Testing and fixing of bugs
Final launch and marketing
Experienced team of
developers
Cost effective development solutions.
Multi platform app development at one stop
Provide quality assurance along with precise testing
Free 1 year maintenance support after the project delivery
Discuss your business plans with us. Our expert will get back to you with the best ideas and solutions that fulfills your requirements and fits into your budget.